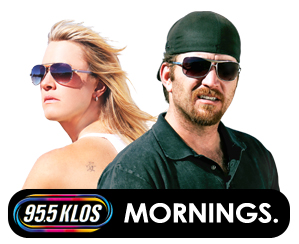 What's All This About?
Cumulus Media's
KLOS/95.5 FM
announces the return of the Heidi and Frank show to Los Angeles radio beginning September 4. The show will broadcast live Monday through Friday on KLOS from 6am to 10am PST.
What Does This Mean for Premium Members?
Nothing will change with your Premium Member experience, other than you will get even more great Heidi & Frank Show content. Our live audio stream has always been, and will continue to be be free. But now you can listen from 5-10 a.m. here on heidiandfrank.com worldwide or on 95.5 FM in Los Angeles.
And as a Premium Member, you still have EXCLUSIVE access to the live webcasts, show archives, commercial-free podcasts, members-only videos, and so much more. Now more than ever, it really is the perfect time to be a
Premium Member
.
We thank you for your continued support, and look forward to this long, fun ride together. We could not have done this without you guys.
- Heidi & Frank