Posted by Johnny Ice on March 19 2021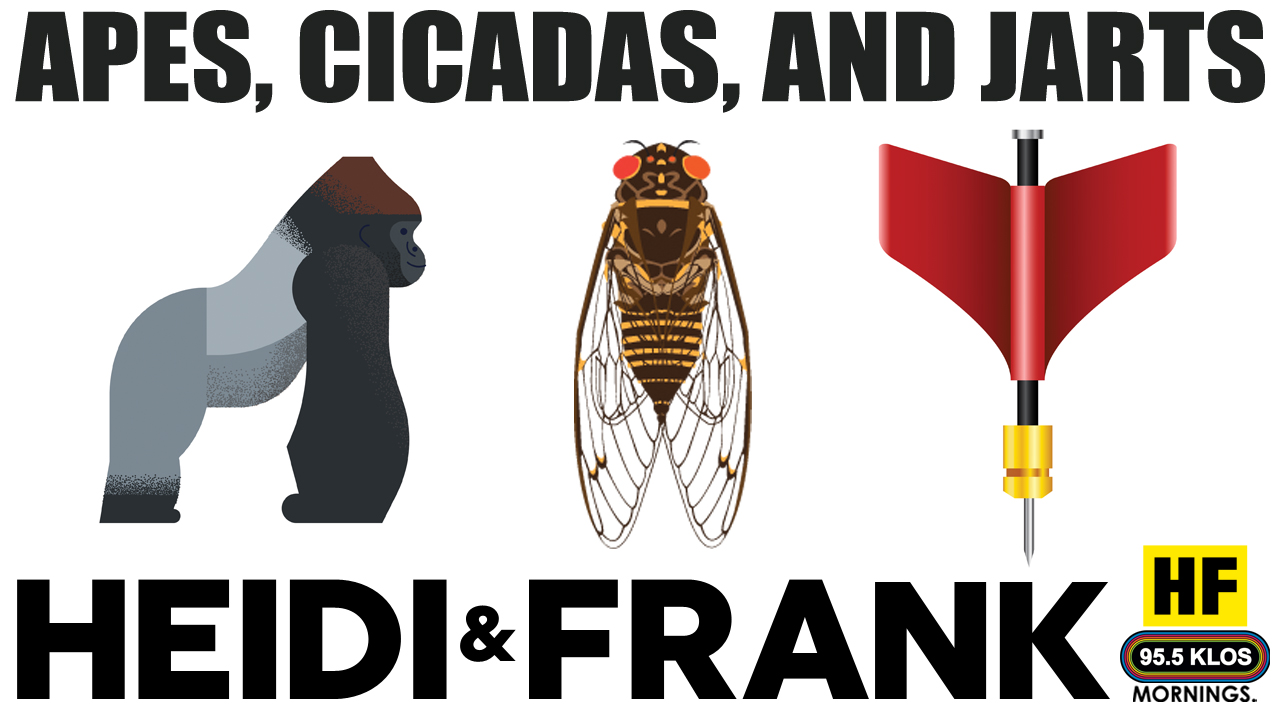 Apes are getting a vaccines, Cicades are coming back after 17 years, and Jarts are one of the worst toys ever invited. All in one segment on the Heidi and Frank show.
More Frosty, Heidi and Frank News
There are currently no comments to display.